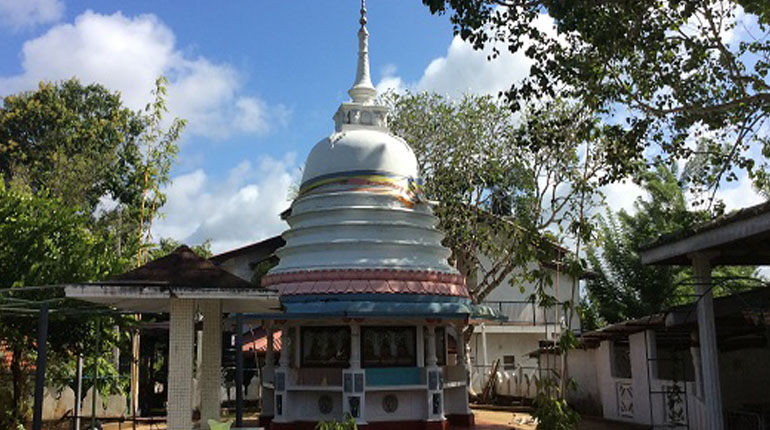 About Sri Tharunodayaramaya
In 1934 villagers of mahaladuwa gifted a Avasa kutiya to Balapiya Galmangoda Sri Sudharshanadhipathi, Galmangoda Wimalatissa thero. As it was the effort of young people in the village, it was named them as "Tharunodhayaramaya" and gifted to reverend priest.
In 1948 July Rev Mahuwe Sugathasiri Thero, came to reside at this temple according to the wishes from his respected teacher.
At the demise of Rev Sirwimala Siri Thero, Rev Maduwe Sugathasiri thero became the high priest who took over duties and responsibilities of this institute.
It was Rev. Sugathasiri's undying effort which contributed in a big way to improve the organization to come up to this level.
Building up roads, installing electricity and telephone facilities were all his untiring effort to bring this institution up to this level.
He was born with a rare gift of treating people who are attacked by venomous serpants. This was came across with various problems in life, were treated with Mettha Karuna to find solutions for the problems.
Dhamma preaching hall shrine room, pagoda, residence of monks. There are all his undying efforts to improve the temple in the year 2013 Aug 31 the high priest passed away after enjoying 89 useful years to serve the dhamma and people in the village and all over sri lanka, allover the world.
In the event of passing away rev maduwe sugathasiri executive director rev mahaladuwe nandaratna thero took over all responsibility to serve this institute of children who are in need of proper guidance to become responsible citizens of sri lanka.
A person who came from orissa province in india in 2016 rev meththananda by name had higher ordination under the guidance and care of rev mahal duwe nandarathana thero.
In 2017 rev thero build a "Sanga vasa" (rest rooms). The whole concept cost to the tune of Rs 12 million rupees. It was named as "Sri Sugatha Guru Piya Medura". It was declared open as mark of respect to Rev. Sugathasiri Thero. On the same day several children were ordained.