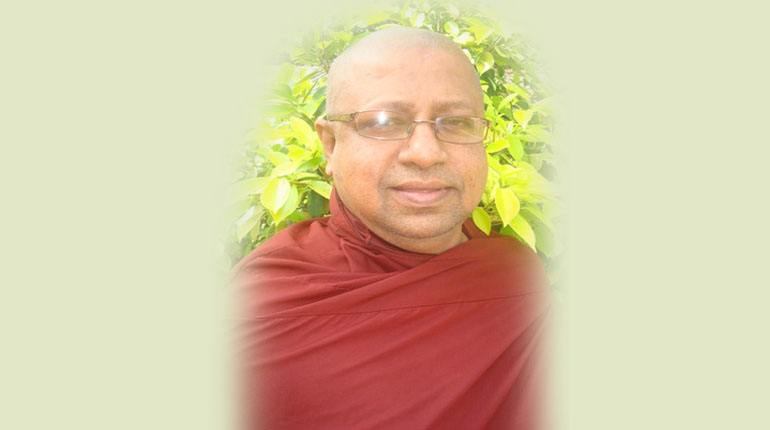 About Founder
Ven. Mahaladuwa Nandaratana thero, Entered the Buddhist order in the 8th January of 1976, at Sri Tarunodayaramaya, Mahaladuwa, Balapitiya.and reeived his early education at Shikshalankara Pirivena Ambalangoda.. For his higher studies he went to Sri Lanka Vidyalaya in Maradana, Colombo. He was Higher ordaination in 1981 July at Malwatuoya of Anuradhapura with blessing of Sri Lanka Ramanya Nikaya sector.
He received his Bachelar of Arts Degree with 1st class in Buddhist Philosophy and Japanese Language from the University of Kelaniya , Sri lanka in 1990.
He won a scholarship from the National council of welfare in Japan in 1991 for one year during which he completed a course in social work. Before going to Japan, he founded Sri Sugatha Community Development foundation .
In 1992,he returned to Sri Lanka and worked as in charge of Sri Wimalawansa Children`s home of Ranmuthugala maha Viharaya at Kadawata.
During his 3 years period at Sri Wimalawansa Children`s home he served as Japanese Language advisor for Rathnawali Balika Maha Vidyalaya in Gampaha.
Later in 1995 he joined the University of Delhi ,India. For his higher studies received the master of Philosophy degree with First Class in 1997.he has published his dissertation as a book " BUDDHIST CONCEPT OF FAMILY LIFE''. In 1998.
He engaged in his doctoral research studies which encompassed "A comparative study of social development activities of modern Buddhist monasteries of the Ramanna Sect of Sri Lanka and Shingon Sect of Japan and received the doctor of Philosopy(Ph.D) dgree in 2000.
After his return to Sri Lanka he became the Principal at the National Bhikkhu Training center at Ranmutugala Maha viharaya. And worked from 2002 upto 2009 .
He started to build up the children's Home at own temple, Sri Tharunodayaramaya, Mahaladuwa.in 2001 as a Social welfare center. This was not an easy task for finding funds. A lot of his close associates and foreign friends helped him to start the center. After all efforts he could build 2 storied building for children.
In 2004 December Tsunami hit Sri Lanka. Because of the devastation he had to urge to himself to start Children`s Home for Tsunami Victim children's. He made his discussion to convert entire center for Children`s Home to help destitute children.
It declared opened on 4th February 2005, at Sri Lanka Independent Day. There were only 5 Orphan Children.
Now there are 20 Orphan children at Children's Home. In 2018 this foundation started special education program for disable children also.
Gradually foreign visitors came here for volunteer work and visit as role model in Sri Lanka. Foreign visitors can stay as part of their tour in Sri Lanka while doing volunteer activities.
Leading DMC such as AITKEN SPENCE, LSR are sending foreign visitor's grain experience of work at center. They are given a special training on meditation and other religious activities. This has been done for years to benefit them. These lectures are done in English and Japanese to give them a complete proper understanding of subject.